Posted by Rebecca Quintana | 0 Comments
Vivid Gamer Podcast #16: Personacast
Those of you who follow me on twitter (or who read my Persona 4 Golden review) know how much of a fan of the series, and particularly the game, I am. Finally, after much ado and delay, I was able to sit down with several friends from other video game sites to discuss the game in depth. It's Vivid Gamer's biggest podcast ever.
I, Rebecca, (@rrquinta) am your host, with Tim (@timkryn) joining. We also have several guests, including Marshall (@RDAwesome) from Just Another Anime Podcast and Boss Dungeon, et al; Kyle (@paybackprahl) from PSU.com (and former VG PlayStation Editor); Marcus (@marcusboi) and John/Barrel (@barrelmaster) from GamePodunk.com; and Chris/WildCard (@wildcardcorsair) from 8bitfix.com.
SPOILER WARNING: We discuss the ins-and-outs of Persona 4 Golden, including the story and optional endings. If you haven't finished the game, you may want to put off listening until you've seen the credits roll, unless you don't mind spoilers! We also throw in some tips for trophies and bosses. Be sure to check out my Fishing Guide (Catching the Guardian) and Book Guide if you haven't already, and listen to the podcast for tips on how to fight and defeat Margaret.
This podcast, like the game, is rated "M" and contains adult language and content.
Podcast: Play in new window | Download (Duration: 2:01:20 — 111.1MB) | Embed
And here's thet Himdaisy video we reference in the podcast, in case you've never seen it. You also should put off watching it till you've finished the game: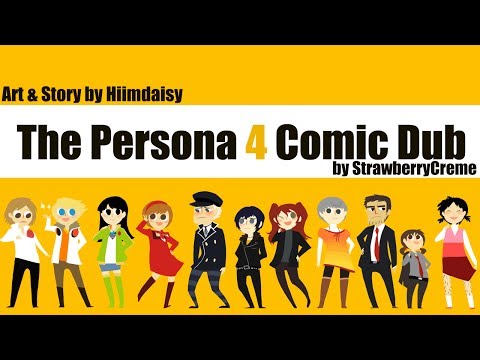 (Yes, I know "Kou" is pronounced "Koh." I don't know why I kept saying "Koo." I'm sorry.)
Stay tuned next week, where I sit down with a bunch of cool guys to discuss Tomb Raider!