Posted by Elizabeth Atkins | 0 Comments
Saints Row IV Announced, Set For Release Later This Year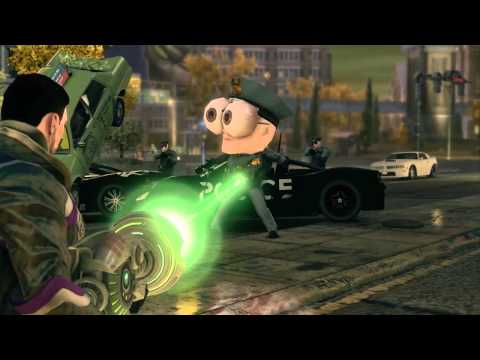 Deep Silver made the announcement today that we will be seeing Saints Row IV, the latest entry in Volition's Saints Row series. Not only that but fans will have the chance to play it when it comes out later this year.
In this entry, we find out what happens when the Third Street Saints step up to the next level: the United States Presidency. You take control of the boss of Third Street Saints as you govern the United States and fight off an alien invasion. Sounds tough, right? Luckily, you'll have super powers at your disposal to rescue the Third Street Saints from the Steelport simulation of the twisted mind of Zinyak, alien mastermind.
Saints Row IV will be released on current-gen consoles and PC on August 20 for North Americans and August 26 for the rest of the world. Stay tuned as we keep you posted.
[Source: Deep Silver]