Posted by Rebecca Quintana | 0 Comments
Bungie Unveils Destiny
Bungie (known for the Xbox-exclusive Halo franchise) unveiled its previously top-secret project, Destiny, today, via a short youtube video, featuring concept art, in-game video, and dev interviews. It's not entirely clear how the game will play, but it appears to be an FPS with a Mass Effect 3-ish story: the Earth was invaded, humanity was nearly wiped out, but saved by "the traveler," a mysterious sphere. The last of our race has rebuilt a city beneath the protective shadow of the sphere, and has even begun to venture out into the wilds, only to discover that strange creatures have repopulated our planet, and are even beginning to threaten the city.
Bungie claims they're creating something "entirely new," but "if it's not scary, it isn't going to be good." Check out the video for yourself below: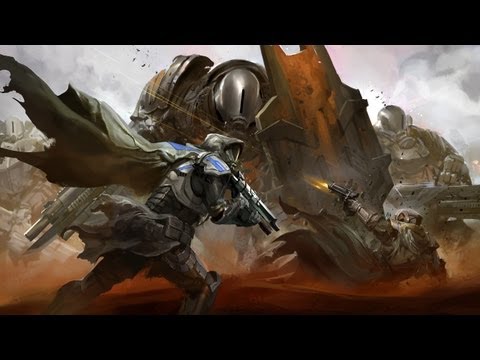 The website does promise:
The next evolution of entertainment — an incredible story set within a newly-imagined, always-connected universe filled with action and adventure.
Create your character, forge your legend by defeating powerful foes, and earn unique and customizable weapons, gear, and vehicles.
Unprecedented variety of FPS gameplay, including story, cooperative and competitive multiplayer modes combined with public and social activities.
And the video shows interaction between text or twitter via some kind of app to try to keep players always in the game.
Unlike Halo, Destiny is a planned multiplatform release, although it doesn't look like a PC version is planned at this time.
What do you think? Are you excited about what Bungie can do beyond the Halo franchise?
[Source: Bungie, via Twitter; DestinyTheGame.com]