Posted by Elizabeth Atkins | 0 Comments
5 Co-op Titles For Gaming Couples
Though you get to spend most of your time with that special someone all year long, Valentine's Day is the day that most go overboard. Whether it's with a ton of yummy chocolate, fancy jewelry, or that huge bouquet of flowers, it's usually the one day of the year that you are expected to show that person you love them. If you happen to be with someone who enjoys video games as much as you do, we at Vivid Gamer have a list of five games released since beginning of 2012 that are perfect for the couple who play together. Because as the saying goes; "The couple who play together, are totally awesome and meant for each other."
Borderlands 2
One of 2012′s highly anticipated titles, Borderlands 2 offers a great experience for fans of the series and FPS. Though it's a blast to play solo, the co-op is where the fun is. Couples can sit near one another (or in separate rooms if you own two of the same consoles and games) and load up their own characters to progress through the story missions. Or perhaps, try their luck in defeating one of the many raid bosses scattered across Pandora.
Dead Space 3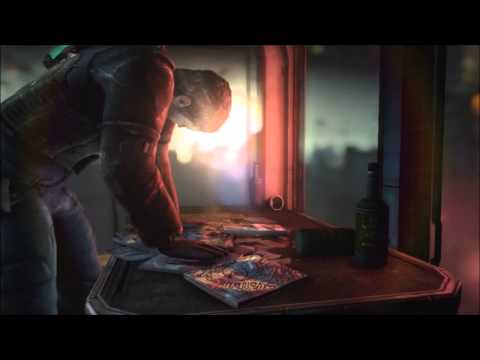 Dead Space 3 offers a drop-in/drop-out co-op for the campaign that is perfect for couples who want to share Isaac Clarke and John Carver's adventures on Tau Volantis as they battle reanimated corpses known as the Necromorphs. Teamwork is very important if you and your partner want to survive the hellish adventure. With the combat being amplified when two play together, Dead Space 3′s co-op requires the team to work together in tandem to take out the Necromorphs or solve the puzzles scattered throughout.
New Super Mario Bros. U
Nintendo's latest console, the Wii U, was released just a few months ago. It's always a safe bet that if you pick up a Nintendo console, you just have to get the Super Mario Bros. title that is custom-made for it. Super Mario Bros. U's multiplayer is perfect not just for gaming couples who enjoy Nintendo's franchise series but for the couples with young children as well.
Awesomenauts
Awesomenauts is a 2D MOBA (or Multiplayer Online Battle Arena) title for the PSN, PC, and Xbox Live Arcade. As there is no true single player mode, couples who play this will want to work together to take down the opposing team. This fast-paced side-scrolling game's multi-player is so well handled that neither person will be likely to feel as if they're not able to hold their own. Awesomenauts is a great title for couples who want to try out the MOBA genre together.
Far Cry 3
Since its release in December 2012, Far Cry 3 has garnered a lot of positive reviews and sold over 4.5 million copies. Players taking part in the co-op mode will follow four crew members as they delve deep into six campaign chapters as they search for stolen money. While the meat of the game is the single player campaign, couples who are fans of the series will want to get combat thieving pirates together.