Posted by James Damian | 0 Comments
Details on Microsoft's Upcoming Free-To-Play Game Plans
It appears that Microsoft is embracing the free-to-play structure that has become a hit on mobiles and PCs. The first major title to be released under this structure is the 15 on 15 brawler Happy Wars. Japanese studio Toylogic's upcoming title will be Microsoft Studios first free-to-play game when it releases next month followed by the action-RPG Ascend: New Gods from Toy Soldiers maker Signal Studios.
Although both games will be technically free, you still need to be an Xbox LIVE Gold member to get them. The games will also feature microtransactions though that is to be expected.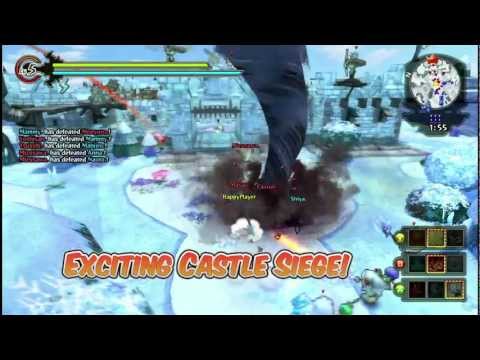 A Microsoft spokesperson told OXM that, "We're always looking at ways to push the boundaries of the console and our digital platform. Bringing true free-to-play gaming experiences to Xbox 360 is a natural extension of that. With the ongoing success of the model on PC and the interest from both our consumers and our partners looking to explore this system on console, it simply made sense to deliver this experience through great games that would take advantage of it."
"In this pilot program, Microsoft Studios will support free-to-play gaming with Happy Wars, due out in September, as well as the recently announced game Ascend: New Gods which will ship in several months." The spokesperson continued with, "The free-to-play model and games experiences will be available to all Xbox LIVE Gold subscribers, as many of the games planned will be multiplayer games by nature. The games that use the free-to-play mechanic will leverage the Microsoft Points system."
I'm sure some of you may be shaking your heads at the thought of free-to-play titles on your consoles but Happy Wars looks pretty fun and if Ascend: New Gods is anything like Toy Soldiers, the experience will be an enjoyable one. In any event, stay tuned to Vivid Gamer for all the upcoming details and more in the coming weeks.
[Source: CVG]