Posted by Patrick Kerns | 0 Comments
Tales from Space: Mutant Blobs Attack Now Available on Steam for PC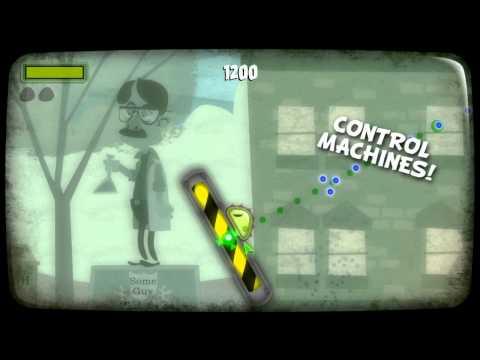 Hey guys, today indie developer DrinkBox Studios has released their new game Tales From Space: Mutant Blobs Attack!!! The game is now available to purchase via Steam and to celebrate, it's 10% off for the first week only so you better get to it!
The Steam for PC version of Tales from Space: Mutant Blobs Attack features:
Support for Steam Achievements, Steam Cloud Saves and Steam Leaderboards
Updated mini-game bonus levels crafted specifically for PC
Support for Microsoft Xbox 360 Controller for Windows and/or Keyboard-and-mouse controls
New ultra-glorious high resolution art
A wide range of environments: everything from a frat house to a metropolis
Growth throughout levels that provides players with a constantly changing perspective on the in-game world
Challenging puzzles mixed into the mayhem
New hidden references and bad jokes
Check out our PS Vita review of Mutant Blobs Attack and stay tuned for our PC review right here on Vivid Gamer.
[Source: DrinkBox]