Posted by Elizabeth Atkins | 0 Comments
Media Molecule Announces New Title, Tearaway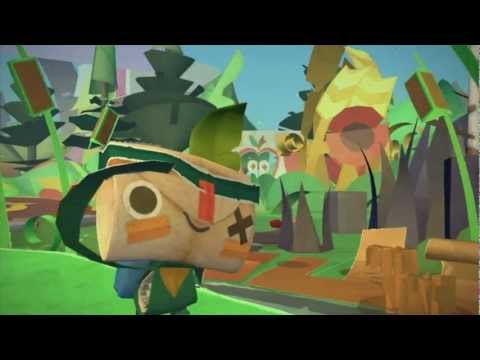 Yesterday at Gamescon 2012, Media Molecule made an announcement regarding their newest title. Called Tearaway, the cute 3D adventure title allows players to hold the world in their hands via the Vita. Did I mention that this world is made entirely of paper?
Tearaway stars iota, a messenger with a very special letter that needs delivery. Players step into the role of co-star as they help iota throughout his journey to deliver this message. Each message is to be delivered to the player and will offer a unique message for each and every player.
iota and the player will travel all across the paper world and take on enemies while helping out friends you come across. You directly control not only iota's movements but you can use god-like powers to shape the very world. Do you use your breath to cause a gusty breeze or alter the world with just a touch on the back touchscreen?
Tearaway,  much like LittleBigPlanet will consist of "creative gaming" so you'll be able to personalize and customize your world. There's not too much information about the game, but for now Media Molecule is challenging everyone to create your own Teraway Papercraft Elk (as seen in the trailer). You can share any of your creations with Media Molecule via the Tearaway Facebook page, or via Twitter!
[Source: Media Molecule]