Posted by Peter Jindra | 0 Comments
Playstation All-Stars Kratos and Radec Videos
This morning, the lead combat designer at Superbot Entertainment (the studio behind this fall's Playstation All Stars: Battle Royale) Paul Edwards released two videos in a blog post.  The videos give much anticipated details about the fighting styles of two of the games main cast: Kratos from the God of War series and Radec from Killzone.  The videos highlight many of the characters' moves while the Game Director from Superbot Omar Kendall and Sid Shuman from Playstation.blog talk about different strategies for using the characters.
They describe Kratos as a mid-range type character, which makes sense, considering his weapons.  Kratos' chains seem to have a very effective range which can hit the enemy well before they get too close.  Kratos also uses other iconic weapons, such as the Blade of Olympus and Apollo's Bow.  His wings of Icarus and the use of a counter attack add depth to his simplistic fighting style, although he is described as a character beginners can easily get used to.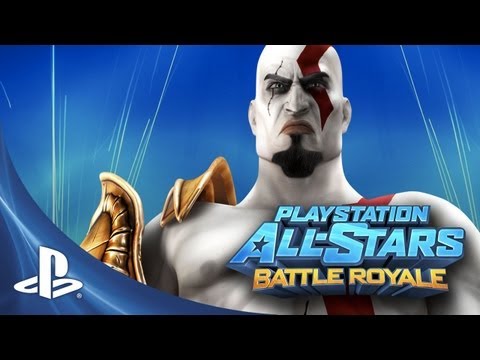 Next is Radec from Killzone 2.  The character for "first-person-shooter fans", Radec is a typical long-range character, equipped with a sniper rifle and a few tricks up his sleeves to keep melee characters at a distance.  These include a throw move where Radec teleports behind his opponent and blasts them with his shotgun, and two types of grenades, one of which has longer ranges and bounces upon impact with the ground.  Radec's most powerful Super move puts the player in first person raining down machine gun fire on the other combatants (think Solid Snake's Final Smash in Brawl).  Kendall describes a Radec user as an FPS fan who likes to "sit on a hill" and snipe the other players.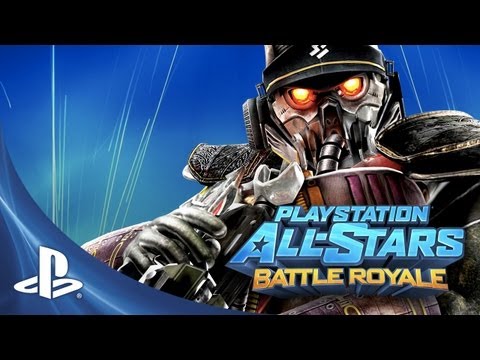 Both characters appear much more cartoonish than in their original titles; the game's graphics instead focus on the flashy moves, and don't seem to get very detailed.  With three of the controller's face buttons being used for attacks, there will be dozens of ways to send Parappa the Rappa careening off the screen.  At the end of his blog post, Paul announces the release of more strategy videos of the same mold to be released soon.