Posted by Eric Galaviz | 0 Comments
Tomb Raider Final Hours Episode 1 Out Now
Crystal Dynamics announced today that they will be giving gamers a behind the scenes look into the making of Tomb Raider. Crystal Dynamics has partnered with Geoff Kieghly to produce a new installment in the Final Hours documentary web series. You can watch the first episode hosted by Zachary Levi, right now. Check out the first episode titled: The Final Hours Episode 1: An Icon Reborn below.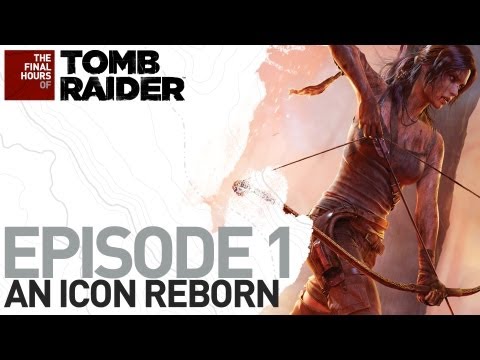 The Final Hours of Tomb Raider will give fans an unprecedented "fly-on-the-wall perspective" of the game's development. We'll be able to see what it takes to take such an iconic franchise and reboot it.
"I have personally been a big fan of what Geoff achieved with the last two Final Hours projects," said Karl Stewart, global brand director of Crystal Dynamics. "Sometimes the personal side of game development can get lost in the noise of bringing a game to fruition. Geoff has an uncanny ability to bring that side to life in a very unique and informative way."
The Final Hours documentary forces on the tail end of the production process and what it takes to get the game into the hands of gamers.  For Tomb Raider it is particularly interesting because as Geoff Keighly puts it, "at its heart, this is a tale about the act of reinvention, both of a studio and of a franchise."
As you can see, the first episode profiles the voice actor of Lara Croft and future episodes will continue to profile other key team members as they work towards the release of the title. The Final Hours of Tomb Raider will be available in March 2013 for iPad, PC, and, for the first time via a partnership with Amazon.com, for Kindle Fire.
[Source: Square Enix]