Posted by Benjamin Baker | 0 Comments
Google Unveils The Nexus 7
So what is all the hubbub about the this new fangled tablet? Well Google announced today at there annual conference, Google I/O 2012, the Nexus 7. A 7-inch tablet that will run the latest version of Android, Jelly Bean. It is otherwise known as Android 4.1.
The tablet is being built Asus, known for their Transformer series of Android tablets. Some other notable features are it will be using an IPS LCD with a 1280X800 resolution. Starting price for the tablet is at $199 for the 8GB model. Or you can shell out $249 for the 16GB model. While the sizes aren't exactly massive, I would imagine Google is expecting you to make use of their cloud services with the Google Play store, which is now a big part of Android. But you'll also get a Tegra 3 Quad-core processor as well, which is quite optimal for gaming. Upon purchase of the slab, you will also get $25 worth of Google Play credit to use on their store.
It seems like Google is gunning for Amazon with this new tablet, and it also marks the appearance of an sort of official way of how Google thinks an Android tablet should be done. This is a major step forward for the Android world, and could very well define how Android Tablets are done from now on.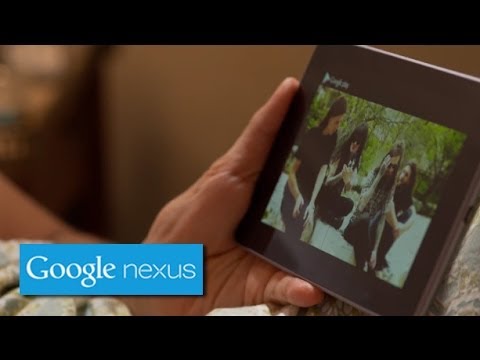 [Source: Engadget]