Posted by Elizabeth Atkins | 0 Comments
Dual Language, August Release Date Confirmed For Persona 4 Arena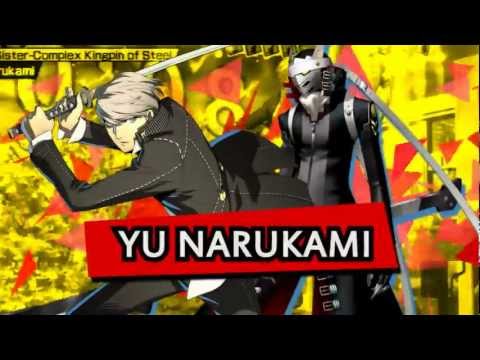 ATLUS recently announced some highly anticipated news and an all-new E3 trailer for the upcoming fighting title Persona 4 Arena. The spin-off on the PlayStation 2 JRPG Persona 4 will be available on both the PS3 and Xbox 360 consoles on August 7th.
Addressing a question that is often on the forefront of the minds of fans, ATLUS was pleased and excited to inform us all that Persona 4 Arena will include both the original Japanese voice track and the English audio track. This feature will be easily toggled in the settings for both consoles. Tim Pivnicny, Vice President of Sales and Marketing for ATLUS, commented:
"While it remains a feature we are unable to add in every one of our releases due to any number of factors, we are incredibly excited to be able to offer our fans the frequently requested dual language option in as highly anticipated a title as Persona 4 Arena. Persona 4 Arena represents one of the biggest investments in ATLUS history, in addition to one of the most ambitious collaborations with a developer as esteemed as Arc System Works, and as such we have spared no expense in endeavoring to ensure that the final North American release lives up to our proud tradition of quality and to our fans' lofty expectations for us."
The E3 trailer that was release highlights some of the fast-paced yet deep mechanics and the beautifully animated roster. The wealth of gameplay along with the special effects and sets has me really looking forward to the August 7th release date.
[Source: ATLUS]