Posted by Elizabeth Atkins | 0 Comments
Zeno Clash II Coming to PC, PS3, and Xbox 360 Early 2013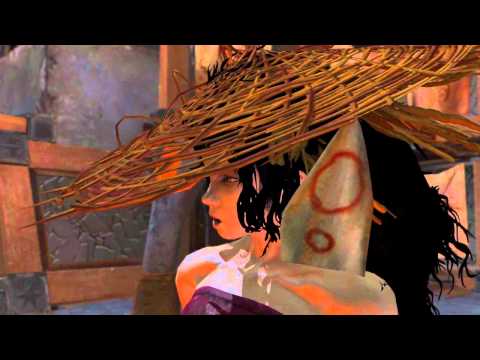 ATLUS and ACE Team are joining up to bring the sequel to the award-winning indie title Zeno Clash. Zeno Clash II looks to capitalize on the daring visual design and intense first-person brawling action. The sequel promises to be bigger, bolder, and better in every way.
Zenozoik comes to life; an open world just waiting for its breathtakingly rendered environment to be explored. Players can fully inspect every natural and architectural wonder as the main character Ghat. Zeno Clash II will not only be bringing back characters, enemies, and items from the first title but will have more awe-inspiring sights as well as jaw-dropping new creature designs, weapons, and items.
The visuals are not the only thing that Zeno Clash II plans to redefine. It dares to add to its predecessor's gameplay foundation for success. The title's heralded first-person brawling mechanics are refined, making improvements on the enemy "Lock-on" function as well as giving the player full control over where their strikes will land. New RPG elements will allow players to increase their strength, boost their defense, or improve in other areas to give Ghat and his companions the upper edge in surviving. The greatest exciting feature is the drop-in/drop-out online cooperative multiplayer. Now Ghat can be joined in battle by his sister Rimat as they take on foes who intend to prevent the heroes from reaching their goal.
Andres Bordeu, co-founder of ACE Team, remarked:
"The world of Zenozoik is one of wild dreams and wilder nightmares. This is part of the reason we are working on Zeno Clash II, to give players the opportunity to explore Zenozoik with a friend via online cooperative multiplayer, turning those moments of wonder and awe into a shared adventure.  We will make certain that going back and forth between solo and cooperative play preserves the consistency and impact of the narrative experience, while still allowing friends easily drop in and out of the game's fulfilling exploration and visceral melee combat."
Zeno Clash II is scheduled to be released in early 2013 on Steam, Xbox LIVE Arcade, and PlayStation Store.
[Source: ATLUS]