Posted by James Damian | 1 Comment
Telltale Games Releases New Episode of The Walking Dead Talk Show, Playing Dead
Telltale Games has just released a brand new episode of Playing Dead, their online talk show about The Walking Dead. This newest episode is the fourth of the series and features lead designers Sean Vanaman and Jake Rodkin talking with host A.J. LoCascio (Marty McFly in the Back to the Future games). Aside from offering insight on the making of The Walking Dead – Episode 1, the designers offer some nice teasers on the second upcoming episode Starved For Help. 
In case it's not obvious enough, there are some spoilers regarding the first episode of The Walking Dead. If you've yet to play it, check out my review on the game and download it for $5.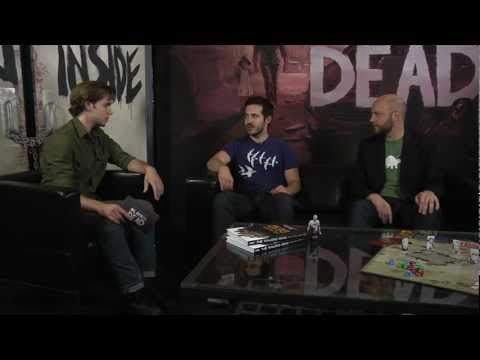 The Walking Dead: Episode 2 will be available sometime next month on XBLA and PSN. Each of the five episodes will set you back $4.99 unless you opt to go with the $19.99 season pass. Alternatively, you can purchase the entire series from the Telltale Games Store for PC and Mac for $24.99 here.
[Source: Press Release]