Posted by Elizabeth Atkins | 0 Comments
Aliens: Colonial Marines To Launch Globally In 2013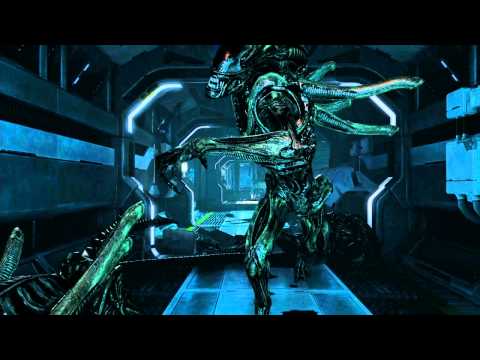 SEGA and Gearbox Software made the announcement that their upcoming first-person shooter Aliens: Colonial Marines is set to release on February 12, 2013 globally. The authentic addition to the Aliens franchise, Aliens: Colonial Marines intends to deliver immersive and action-packed single-player, co-op and competitive multi-player modes with breathtakingly stunning graphics. Not to mention the innovative way that the multi-player modes will be done. Those who want to play as the ultimate combatants- the US Colonial Marines- in first-person or as the deadliest killers- the Xenomorphs- in third-person.
Aliens: Colonial Marines will take place not only in the familiar surrounding that fans of the franchise know but new environments as well. Randy  Pitchford, President of Gearbox, commented:
"I am thrilled to announce the definitive launch date for Aliens: Colonial Marines. Aliens: Colonial Marines is the culmination of a life-time of inspiration from the films and relentless passion and drive from the exceptionally talented development team behind the scenes."
The title will bring new levels of spine-tingling suspense and heart-racing action to the renown series.  Aliens: Colonial Marines starts players off on the abandoned ship, the USS Sulaco, that was recovered in orbit at LV-426 as they investigate the ship to learn of the crew's fate. They will have to face off against not only the unspeakable terrors that prey on humanity but their own anxieties as they hunt down the truth behind a galaxy-wide deception.
Aliens: Colonial Marines is set to be released on February 12, 2013 for the PC, PlayStation 3, and Xbox 360 consoles. A release date for the Wii U version has not been announced yet though it should be announced at a later date.
[Source: SEGA]