Posted by Elizabeth Atkins | 0 Comments
Winter Wolves Releases Fantasy RPG: Loren The Amazon Princess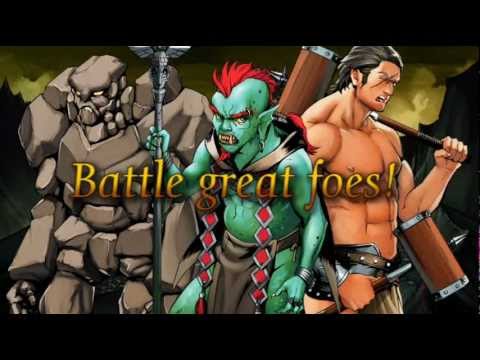 Winter Wolves' latest title, Loren the Amazon Princess, follows the epic tale of good overcoming evil with a twist. Instead of playing as the hero in this old school RPG, players take on the role of the servant to Princess Loren as she sets out to find her missing mother.
Along your travels with the Princess, you will be able to help guide her decisions and defend as you meet some colorful characters. As you progress through the story, it will become evident that character development is not overlooked as every character grows and changes. Another thing that should interest players is how it is impossible to see all the content that Loren the Amazon Princess has to offer in one playthrough. This is thanks to the many ways you can customize your characters.
GAME FEATURES:

Customize Your Hero: Play as a male or female warrior or thief. Decide their backstory, initial stats, and personality. Help them rise from humble servant to legendary hero!

Train Your Characters: Select everyone's skills, weapons, and armor. Over 500 items can be used in 13 armor slots. Class-based skill trees combine with unique character-specific skill trees such as "Gladiator" or "Assassin".

Battles Demand Strategy: Your tactics will be challenged by over 100 enemies: take advantage of weaknesses and achieve combos with your characters by inflicting and then exploiting status effects. All that character customization has a major effect on how each battle plays out. But never fear: choose between two different modes of play when you start the game, as well as your desired difficulty level.

Story-based Gameplay: Over two novels' worth of in-game text depict vivid characters and flesh out a strong plot that reflects your decisions. Optional interactions abound, such as talking with your party members at camp to learn more about them — or even to uncover a romance.
Loren the Amazon Princess is inclusive to all demographics with a wide array of romantic interests provided. For those who don't like risqué content, there is the ability to censor it.
The theme song for the title is composed by Matthew Myers and performed by Christina Vee.
If you are interested in Winter Wolves' Loren the Amazon Princess, you can download it now via their official site for the price of $24.99. It is available for Windows, Linux, and Mac. Those still on the fence can download the free demo before purchasing it.
[Source: Winter Wolves]