Posted by James Damian | 0 Comments
Machinarium Follow-Up Debuts in "Humble Botanicula Bundle"
The developer of critically acclaimed title Machinarium, Amanita Design, has just released it's highly anticipated followup as part of the latest Humble Indie Bundle. Known as " the Humble Botanicula Debut", the bundle includes two other Amanita games in Machinarium and Samorost 2 and is selling at an average of $8.70. Of course, cheapskates can purchase the entire bundle for as low as one cent, but paying more than the average will include Steam keys as well as unlock two additional bonuses.
For those that pay more then the $8.70 average, they'll receive a copy of Vector Park's Windosill and Biograf's Kooky, a full-length feature film featuring art direction from Amanita head Jakub Dvorsky.
Botanicula won the Excellence in Visual Art Award and was a finalist for the Excellence in Audio category at this year's Independent Games Festival. This brand-new adventure game has players adventuring as a motley band of tree creatures trying to save their home from parasitic invaders. Check out the debut trailer below, purchase the bundle, and help save a tree!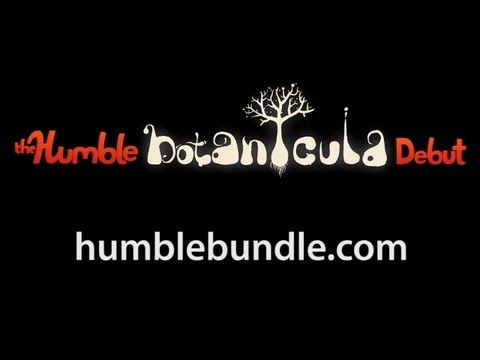 On top of letting purchasers choose the amount of money they wish to spend, they're also allowed to divide how much they're contributing between developers, the World Land Trust fund, and an overall Humble tip.
The Humble Botanicula Debut has already sold over 24 thousand bundles and preserved nearly 400 acres. The sale will end on May 3 so be sure to download it while you have a chance. For all the details, check out their website at humblebundle.com
[Source: Gamasutra]