Posted by Elizabeth Atkins | 0 Comments
New Combat Walkthrough Video For Upcoming Game of Thrones Title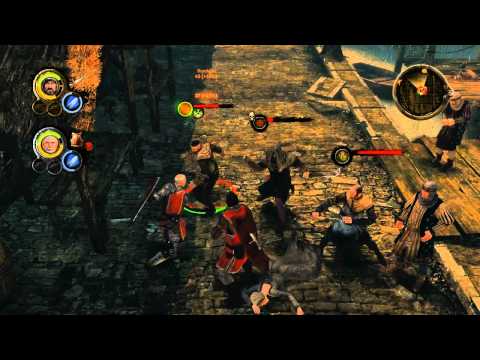 Atlus released a new video today that highlights the combat aspect of the upcoming Game of Thrones title. Featuring the mechanics of combat, different tactical possibilities, and character customization that relate to battle, this video provides gamers with their first substantial peek at how the RPG will handle the action within it.
One such mechanic that the video shows is the  title's unique Active Pause mechanic which allows gamers to slow down the pace of combat as they plan their next move. The action cannot be stopped which aids in keeping up the tension urgency that fans of the Game of Thrones universe would expect. Manager of PR and Sales for Atlus, Aram Jabbari comments:
"The new combat video's wealth of in-game footage–both of the title's visceral yet strategic fights and also of its meaningful character creation choices–offers viewers fresh and ample insight into how the game's action will play out. Despite so much care and attention given to bringing beloved locations and characters from Westeros to life, 'Game of Thrones' isn't only for fans of the TV series or books; it's a deep, enthralling RPG with dozens of hours of quests, battles, critical decisions, and breathtaking revelations, one any gamer is sure to enjoy."
If watching this video has peaked your interest in the title, there is still time to order it. Those who pre-order from select retailers will receive the "Game of Thrones: Visuals from the RPG," one of best bonuses to be offer by Atlus. The hardbound book features sixy-four pages of glorious full color sketches, renders, and screenshots from the game.  Not to mention, compelling words from the game's developers and a special signed message from author George R. R. Martin himself.
Expect to see Game of Thrones in stores on May 15 for the PC, PlayStation 3, and Xbox 360.
[Source: Atlus]