Posted by Ryan Abraham | 0 Comments
Assassin's Creed III Trailer Revealed With Many Other Details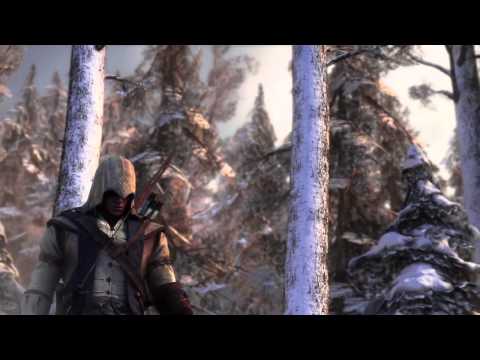 Ubisoft revealed numerous tidbits about their  next iteration of the Assassin's Creed franchise alongside a new trailer this morning. News that there would be a new protagonist by the name of Ratohnhaké:ton, the use of an all new engine ( Ubisoft-AnvilNext), and that the title would be heading onto Nintendo's new Wii U console were just a part of Ubisoft's announcement.
The official set up for Assassin's Creed III is stated as follows:
Set against the backdrop of the American Revolution in the late 18th century, Assassin's Creed III introduces a new hero, Ratohnhaké:ton, of Native American and English heritage. Adopting the name Connor, he becomes the new voice for justice in the ancient war between the Assassins and Templars. Players become an Assassin in the war for liberty against ruthless tyranny in the most stylized and fluid combat experiences in the franchise to date. Assassin's Creed III spans the Revolutionary War, taking gamers from the vibrant, untamed frontier to bustling colonial towns and the intense, chaotic battlefields where George Washington's Continental Army clashed with the imposing British Army.
On Ubisoft's next game engine, the company stated that it is "a revolutionary new game engine that delivers breakthroughs in visual quality, character models and artificial intelligence."Along with that,  Assassin's Creed III promises "a ground-breaking level of stunning graphics that bring Colonial America to life."
Assassin's Creed III is being developed by Ubisoft Montreal with help from six other Ubisoft studios around the world. The game is expected to ship on October 30th in North America for PC, Xbox 360, Playstation 3, and Wii U.
After hearing the big announcement from Ubisoft and watching the new trailer, are you excited for the next Assassin's Creed? Sound off in the comments section below.
[Source: GT Side Mission]