Posted by Eric Galaviz | 0 Comments
Gravity Rush North America Release Date Announced
Today via the PlayStation Blog, Sony announced the release date for one of the Vita's most anticipated titles Gravity Rush. Released in Japan, a few weeks back, under the name "Gravity Daze," the North American version will be available on June 12th. That's definitely quite a long time to wait, but when it does release you'll be able to pick up the game digitally from the PS Store or as a game card at retailers.
If you aren't familiar with Gravity Rush here is a quick breakdown from the PlayStation Blog:
In the world of Gravity Rush, a futuristic world is under attack from unknown forces: So-called "gravity storms" have begun appearing in the sky, wreaking havoc while strange creatures terrorize the population. Amidst the mayhem, a young girl named Kat wakes up with a phenomenal new ability to control gravity. Playing as Kat, you set out to stop the world from disintegrating around you, to piece together your lost memories, and to uncover the truth behind it all. There is a huge open world to explore and this is only amplified by Kat's ability to control the forces of gravity. Before you know it, you'll be walking on any surface imaginable, flinging yourself miles into the sky, and initiating special attacks in a gravity-free state to plunge down on your enemies. Just be careful who you're standing next to, lest unsuspecting civilians be caught up in your gravity power!
As you can see from the image above, Gravity Rush is a cel-shaded title, which makes the game look incredible. It also makes uses of twin sticks, the motion sensor and the touchscreen. The Japanese version has already received high praise from critics, making the long wait just that much longer. For now you can check out the new trailer below and we'll make sure to keep you updated on all things Gravity Rush as we get closer to the release date.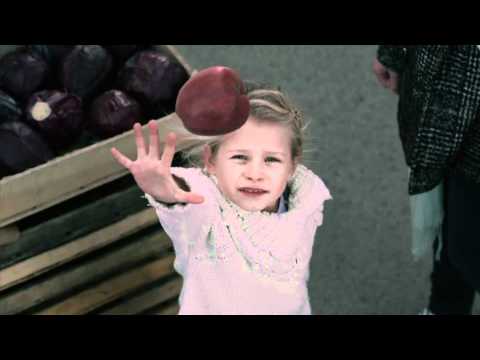 [Source: PlayStation Blog]