Posted by Rebecca Quintana | 0 Comments
Humble Indie Bundle 4 Features Super Meat Boy & More
Yesterday, we told you about the Indie Royale Xmas Bundle.  Today, the latest Humble Indie Bundle went live, and it is one of the best bundles they've yet put together, including games like Super Meat Boy, Cave Story +, and Jamestown, among others.
As with previous Humble Indie Bundles, you can choose what you pay–pay as little (even $0.01) or as much as you like, and choose whether you want the money to go to the developers, to charity, or to both. This time, the American Red Cross is one of the featured charities,  so if you want, you can have all your money go to them.  Of course, if you beat the minimum price (currently $5.03), you'll get all the games, and not just the core ones, so it might be worth it to scrounge around in your pocket and find a bit more to put down. Besides, with such great games, even if you only pay $5.05, you're getting far more than your money's worth.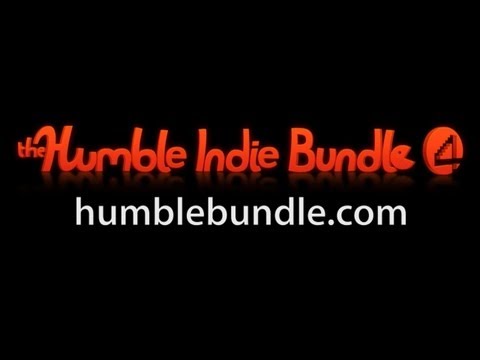 The games included in this bundle are:
Jamestown
Bit.Trip Runner
Super Meat Boy
Shank
NightSky HD
If you pony up a bit more cash, you'll also get
Cave Story +
Gratuitous Space Battles
As with all previous Humble Indie Bundles, all games are available for Windows, Mac, and Linux, with several games making their Linux debuts. Oh, and did I mention, they're all DRM free?
As of this writing, the bundle has made over $100K in its first hour and has fourteen days left to purchase. You can also gift these–so these would be the perfect gift for your gamer friends, especially since you can decide how much to spend!
[Source: Twitter]