Posted by Samuel Cosby | 0 Comments
Blizzard Offering Virtual Tickets for BlizzCon 2011
For the last seven years, excluding 2006, Blizzard has hosted their annual convention, BlizzCon. In previous years, Blizzard has used the convention to announce new content for existing games, preview content for existing games, host Q&A sessions with developers, give away free swag and unavailable in game content, and also put on some live shows.
Previously, Blizzard has hosted the likes of Tenacious D and Ozzy Osbourne. In the last week of September, Blizzard announced that the Grammy Award-winning Rock Group Foo Fighters would be performing at the closing ceremonies.  Last year, Dave Grohl from Foo Fighters performed as Tenacious D's drummer for their entire concert.
Tickets for BlizzCon are already sold out, and Blizzard expects more than 30,000 fans to show up at the Anaheim Convention Center. Last year there were just over 27,000 attendees.
At last year's BlizzCon, attendees got a chance to get hands on with Blizzard's new project, Diablo III. Two years ago, Blizzard unveiled a new expansion to their popular MMORPG, World of Warcraft: Cataclysm. In the past, they have also given away beta keys to upcoming games. Fans and forum posters speculate this year's BlizzCon announcement to be a whole new MMO franchise. Some are suspecting a Starcraft MMORPG. Forum talk has coined that idea "World of Starcraft." Others are speculating a fourth World of Warcraft expansion.
Blizzard also announced live streaming of the entire event Monday in a press release. The virtual show will contain over 50 hours of live HD footage and will be available online and for DirecTV costumers on pay-per-view. Tickets for the virtual show can be purchased on Blizzard's live stream site or through your DirecTV receiver for $39.99. Blizzard is also offering a free live stream with limited features.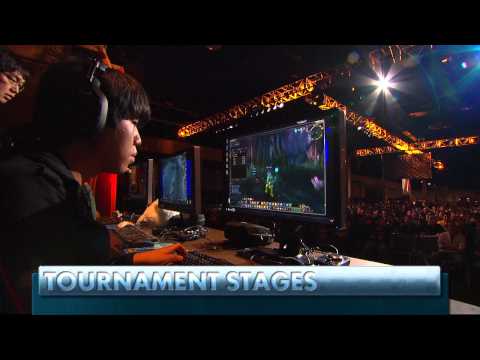 Those who have purchased tickets for BlizzCon 2011 can look forward to a brand new, in-game World of Warcraft pet as well as a Starcraft II gift, which has yet to be announced. At previous BlizzCons, Blizzard gave attendees in-game costumes for World of Warcraft as well as unreleased Starcraft II avatars.
Comedian Jay Mohr will also make another appearance at BlizzCon 2011, and will be hosting dance and costume contests throughout the event. Also, to celebrate BlizzCon, this week Blizzard hosted a series of charity auctions on eBay for the chance to win an authentic World of Warcraft Hewlett Packard server blades, which once helped to run World of Warcraft Servers. The proceeds from the auction went to St. Jude Children's Research Hospital.
BlizzCon 2011 starts Friday (October 21) morning at 9AM.
[Source: Gamepress, Battle.net, MMO Champion Forums]