Posted by Elizabeth Atkins | 0 Comments
New Trailer, Release Date for The Cursed Crusade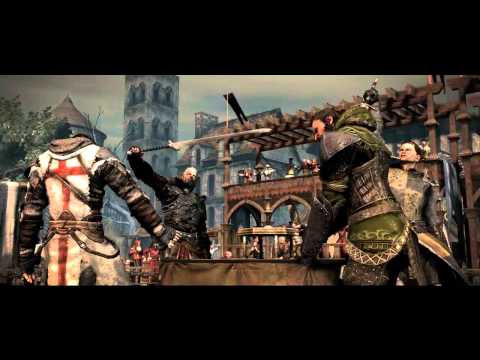 Yesterday, Atlus released the latest trailer for their upcoming title The Cursed Crusade. Also announced was the delayed release date and news about a demo set to be available before the game hits store shelves in late October.
The "Story" trailer showcases the moral and spiritual turmoils that plague both main characters in The Cursed Crusades. But this isn't the only feature of the game on display. The impressive combat engine, fascinating Templar's Curse abilities, and the many weapons and abilities to be found in the action-adventure title.
The release date has been bumped back two weeks to October 25th. But fret not as the demo, which will allow players to play through the "Assault on Castle Biron" mission, will be available before the game's release. This mission will take Templar Denz de Bayle, controlled by the player, as he partners up with Esteban Noviembre to storm the fortress of enemy forces and a family friend Martin d'Algais.
Stay tuned as we keep you up to date with more information. Look for this title to make its way onto PC, PS3, and Xbox 360 systems on October 25th. The timing looks good as the dark narrative and gory action could make for one heck of a good game to play near the Halloween holiday.
[Source: Atlus]