Posted by Samuel Cosby | 0 Comments
Tiny Spec and Katamari Damacy Creator Launch New MMO
Tiny Spec, a group founded in early 2009 by the original Flickr team, launched their new browser based MMO, Glitch, yesterday. Creator of Katamari Damacy, Keita Takahashi, was also on the project. This is Takahashi's first game release since Noby Noby Boy in 2009. Glitch takes players into the minds of "11 imaginative giants," Tiny Spec said. The game will be ever changing and ever growing based on the actions of the entire game's community.
Creators of the game used Flash and Javascript to bring the world of Glitch to life. The game can be played on almost any computer with a browser and Flash installed. The game is presented in 2D and was designed by over 30 different artists with an environment that changes as you go from place to place. Developers Tiny Spec describes the ever changing environment as "psychedelia to surrealism, Japanese cutsie to hypersaturated pixel art."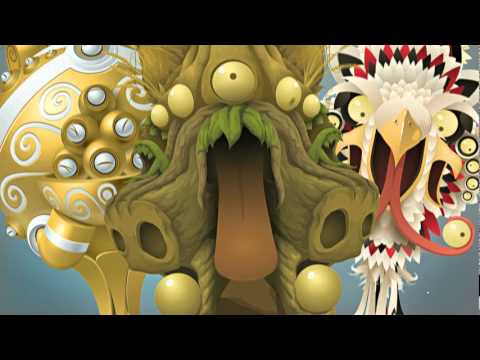 In an interview early last year with CNET, Stuart Butterfield, the president of Tiny Spec, said that Glitch shared elements of World of Warcraft and Everquest, but it would also feel like Facebook's Farmville. "The game is puzzle heavy, very social, and not for your average Farmville player" Butterfield said in the interview.
The game has been in development since 2009 and is completely free. Players can however purchase in-game items and subscriptions in order to customize their characters further.
[Source: Glitch Official Website, CNET]