Posted by Elizabeth Atkins | 0 Comments
New Persona 2: Innocent Sin Trailer "Negotiations and Summoning"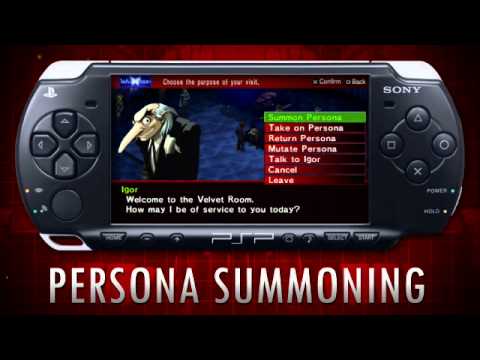 Atlus released a new trailer today that shows off the demon negotiations and persona summoning aspects of their upcoming title, Persona 2: Innocent Sin. Those who have been following the news of this title know that it is the PSP port of the long awaited entry in the popular Persona series that had previously been exclusive in Japan.
Demon negotiation is a key part in the gameplay of Persona 2: Innocent Sin. Success or failure are determined by how well you talk to hostile demons. If you gain their favor, you can receive aid in battle or cards to use in the Velvet Room. Manage to anger the demons and you will get attacked. Summoning persona is a very valuable service. Gamers will need to take advantage of each persona's unique abilities.
It's not much longer before fans of the series and PSP gamers will have the chance to experience the dark, mature theme of Persona 2: Innocent Sin. Expect to see it on store shelves across North American this September 20th.
[Source: Atlus]