Posted by Elizabeth Atkins | 0 Comments
Full Trailer and Release Date For SMT: Persona 2: Innocent Sin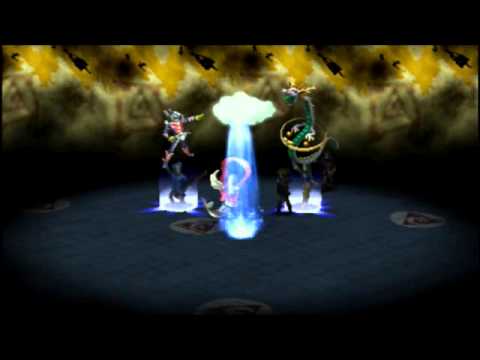 Atlus released the full trailer for their upcoming PSP title, Shin Megami Tensei: Persona 2 Innocent Sin, today. Along with this trailer that showcases the dark narrative from the previously Japan-exclusive title, we learn details about when to expect Persona 2: Innocent Sin in stores and take a peek at the latest batch of screenshots.
Rumors become reality in this PSP port where school emblems hold a curse that disfigures the wearer's face. Combine this with certain students unlocking their potential in the form of Personae and you have a title whose story is still as grand as it was from its original release. New features include a sleek new interface, new sidequests, and the ability to chose between the original soundtrack and the fully remixed one.
Fans of the Persona series won't have to wait much longer as Shin Megami Tensei: Persona 2: Innocent Sin will be on North American shelves this September 20th. You are urged to pre-order this game as each title pre-ordered will come with a bonus 10-track music CD featuring tracks from the game. For more information, visit the official Persona 2 website.
[Source: Atlus]