Posted by Elizabeth Atkins | 0 Comments
New "Eighth Day" Trailer Released For SMT: Devil Survivor Overclocked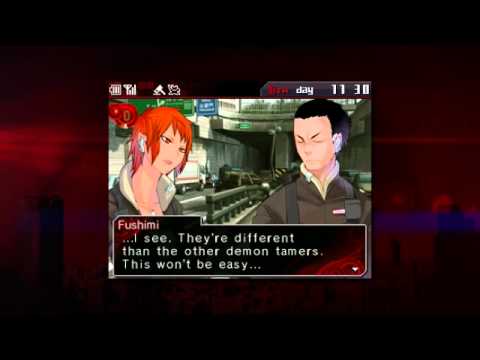 Atlus released the latest trailer for upcoming title, SMT: Devil Survivor Overclocked. Set to release on August 23rd for the 3DS, SMT: Devil Survivor Overclocked is the enhanced version of the "Best RPG of 2009″ that was released for the Nintendo DS.
Ready to be the first RPG to arrive stateside for the 3DS since its launch, Devil Survivor Overclocked boasts an all-new chapter set after the end of Devil Survivor that shows players what happens at the end of the original title and an impressive voice track that makes this 3DS title one of Atlus' largest localization and largest track for a handheld title.
Stay tuned as we keep you posted for any more details on SMT: Devil Survivor Overclocked. Until then, make sure to visit the official site.
[Source: Atlus]