Posted by Elizabeth Atkins | 0 Comments
Atlus Releases 9 New Videos of King of Fighters XIII Characters
Yesterday, Atlus decided to go all out and release nine new videos that showcase the moves of a few of the characters in the upcoming King of Fighters XIII title. These videos show three of the trinity of fighters available for KoF fans.
You have Team Fatal Fury featuring Terry and Bogard along with Joe Higashi. Team Japan enlists the help of Kyo, Benimaru, and Daimon. While Team Women Fighters shows off the talents of King, Mai, and Yuri. Below is just one of the videos you can view on Vivid Gamer's YouTube page. Be sure to visit our page to see the other eight.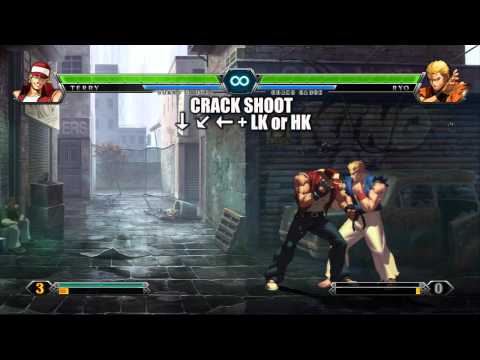 Customers who pre-order King of Fighters XIII from participating retailers will receive a 4-disc soundtrack with music that spans the entire 15+ year history of the popular fighting series King of Fighters. Expect to see King of Fighters XIII in stores this October for both the PlayStation 3 and Xbox 360.
[Source: Atlus]