Posted by Kyle Prahl | 0 Comments
GamesCom 2011: New Games and Social Networking Come to Vita
A slew of info has been coming out of GamesCom 2011, including a bunch of news on the upcoming PlayStation Vita. At Sony Europe's GamesCom 2011 press conference several new games were announced for the handheld. One such game, Escape Plan, will make heavy use of the system's touchscreen controls in navigating two protagonists through a labyrinth of puzzles. EA Sports also revealed that a FIFA game is in the works for Vita, while developer Ubisoft will be bringing a full-fledged Assassin's Creed installment to the portable system.
Also revealed for the Vita was Resistance: Burning Skies. Developed by Nihilistic Software, Burning Skies will tell a unique story in the Resistance universe. The narrative will follow New York fireman Tom Riley, and is written by William C. Dietz. Dietz has authored two Resistance novels: The Gathering Storm and A Hole in the Sky. As the franchise's first entry on PlayStation Vita the game will make full use of the dual analog sticks and touch controls. The title will also introduce a new cover mechanic. When players crouch behind cover, they can tilt the system to peek around corners or above the object. Check out this gameplay demo of Resistance: Burning Skies, straight from GamesCom (thanks to Gametrailers):
Resistance: Burning Skies GamesCom 2011 Gameplay Demo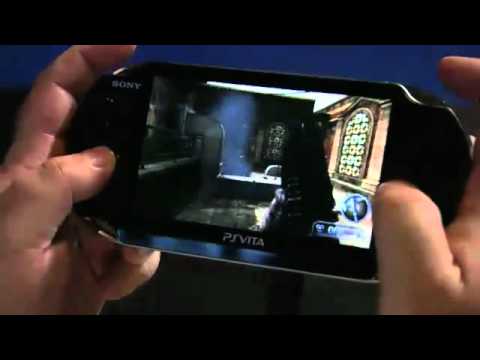 If that wasn't enough, Sony has announced that users will be able to download social networking applications for popular services like Facebook, Twitter, Skype, and foursquare. These apps will come free of charge and cap off an already impressive array of social features on the device, like Near, LiveArea, and Party Chat.
Stay tuned to Vivid Gamer for more updates from GamesCom 2011, and drop a comment letting us know what you're most excited for when Vita launches in North America early next year.
[Sources: PlayStation Blog, 1up]