Posted by James Damian | 0 Comments
Xbox Week in Review: 8/12/11
With just one more game left for this years Summer Of Arcade, news for the Xbox 360 is seemingly dying down.  Not to worry though because we here at Vivid Gamer have summarized this weeks highlights in our newly titled Xbox Week in Review.  We've got details on an Indie Uprising, an Xbox LIVE members quest for a million Gamerscore, and everything else Xbox related this week.
Fruit Ninja Kinect is the fourth game in this years Summer Of Arcade and you may know Fruit Ninja as being the iOS and Android hit.   Normally sold for $1 you're probably wondering what could justify you purchasing it for the Kinect at ten times the normal asking price.  Aside from utilizing your entire body, Fruit Ninja Kinect features side by side multiplayer, achievements, and is the first official XBLA Kinect title.  Still, the verdict is out and scores are mixed to say the least.  Sitting with a 73 on Metacritic, scores range with IGN being the most critical giving it a 55 stating that it's "a 99-cent app with a $10 price tag."  Stay tuned for a review from Vivid Gamer in the coming weeks.
Hot off the debut of Bastion for the XBLA, SuperGiant games is officially releasing their title for Steam on August 16.  The PC version will be near identical (in terms of gameplay) but will feature 1080p graphics, revamped controls, be DRM-free, and be Steamworks enabled.  Bastion retails for $14.99 and will be coming to other PC digital distributors later this year.  Check out our review of Bastion here.
Last weeks Insanely Twisted Shadow Planet is meeting a good amount of success and FuelCell is taking notice.  Shacknews has reported that FuelCell is planning on releasing some co-op DLC sometime in the future.  In an interview with company CEO Joe Olson, he revealed that on top of the enjoyable lantern runs, they're looking for some co-op more similar to the core experience.  Sadly, Olson also revealed that the game was originally intended to be longer but a lot of features were either shelved, implemented in other ways, or downright cut altogether.  Our review of ITSP can be read here.
Xbox LIVE Indie Game developers are preparing for their Summer Uprising showcasing ten games that have garnered praise among the community and their peers.  Set to begin August 22, eight titles have already been set to be featured including promising titles like Battle High: San Bruno and T.E.C. 3001 with two other games to be chosen based on fan votes.  Aside from the ten showcased titles, there are a ton of other promising looking games that didn't get chosen so be sure to check out the Indie Uprising site and watch the trailer below for previews of the games.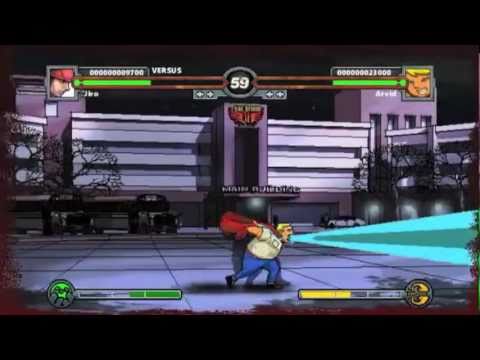 Peter Molyneux upcoming title in his Fable franchise is for the Kinect and some may be surprised to learn of an aspect being omitted.  Trailers have shown that there's magic but surprisingly no hand-to-hand combat.  Molyneux has explained that the game focuses on projectile attacks because they don't want to deal with the burden of of expectations of recoil.  Molyneux told OXM that "We could have done melee weapons, but the one thing I hate about melee weapons, and guns as well, is that the human brain is encoded to expect recoil from those things. Whenever I swing a sword and I hit something on screen, the visuals and the sound isn't enough.  We could have done what Zelda did well on Twilight Princess, where it doesn't really matter what you do, what happens on-screen is the best thing. But I wanted people to feel powerful, to feel power, and that's all about you.  The thing about magic is there's nothing encoded in your mind about how it should feel. So no guns, and no swords."  Fable: The Journey is set to be a "core game" and Molyneux wants people to remember that it's not a rail shooter.
FortressCraft is the most successful Xbox Live Indie Game developer ProjectorGames has announced.  EuroGamer.nethas reported that FortressCraft has sold 400,823 copies for a total of 96,197,520 Microsoft Points.  Each copy sells for 240 points making the total sales equal to $1.2 million.  FortressCraft has an 84 percent trial to purchase rate and it's success isn't a surprise since it completely apes PC success Minecraft. The success of FortressCraft will have vindicated Microsoft's decision to commission a proper Minecraft game for Xbox Live Arcade, which is due out some time this winter.
A glitch in the Xbox LIVE Rewards program awarded selected users thousands of Microsoft Points late August 11.  Many gamers were able to raid the marketplace with their freely attained points but some good samaritans alerted Xbox Support on twitter to which they replied," We appreciate your honesty. Enjoy your points."  Apparently Microsoft changed their minds with users who didn't spend the points reporting that the unspent points were being removed.  Microsoft has yet to say whether gamers who spent the unearned points will be charged or not.
Guiness world record holder for highest gamerscore,  Raymond Cox (aka Stallion83), has just hit 600,000 points.  Cox recently earned achievements in Earth Defense Force: Insect Armageddon, Dirt 3 and The First Templar to put him over the milestone and one step closer to his goal of one million points.  Currently Cox has played 878 games, earned nearly 25,000 achievements, and completed 510 games.  You can track his progress on his blog where he even created a montage video to celebrate.
As always stay tuned to Vivid Gamer every week for all things Microsoft in our "Xbox Week In Review."  Leave your comments and feedback below.
*Xbox Week in Review is a feature article that recaps the most interesting Xbox news of the week. We also run PlayStation Week in Review for all your PlayStation news of the week.