Posted by Michelle Varsallona | 0 Comments
Final Fantasy Tactics Releases on iPhone
The long awaited, Final Fantasy Tactics: The War of the Lions, has finally released for iOS, and I personally cannot wait to get my hands on it. Tactics is one of my favorite games.
Yes, it is The War of the Lions, therefore it is the PSP version of the game. This is not a bad thing however, because we will get to see the animated cut-scenes and additional content from that version.
The game is being on iOS means it is playable on iPhones, iPod Touches, and iPads (HD version releasing for iPad late August). It will cost you $16 from the App Store. Quite the deal to have the full Tactics game, plus extras on your mobile phone. Square Enix even put together a launch trailer for the release of the game.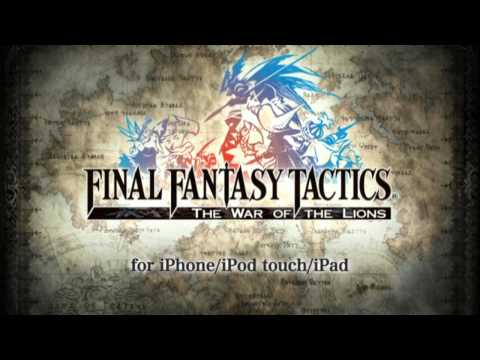 I'm, personally, interested to see how the touch screen integration works with the game. Let me know if you're playing it and how it is so far!
[Source: Ars Technica]