Posted by Kyle Prahl | 0 Comments
PlayStation News Roundup Week of August 4, 2011
It's Thursday, and that means it's high time for this week's PlayStation News Roundup! If you happen to be a college student of age, take solace in the fact that the upcoming school year's first "Thirsty Thursday" is a mere month away. In the meantime, enjoy a full helping of this week's biggest news in the world of PlayStation.
First off, Brink: Agents of Change is now available on PlayStation Network, Xbox LIVE, and Steam. The official Bethesda Blog reports that the first DLC package for their multiplayer shooter will be free to download for two weeks from release, with the price increasing afterward to $9.99, or 800 Microsoft Points. The DLC contains two new maps – Founders' Tower and Labs – and a smattering of new player abilities, weapon attachments, character outfits, and bug fixes.
A veritable truckload of PlayStation Vita news broke the surface this week, including the handheld system's ability to be used a PS3 controller. Phil Rogers, research and development manager for Sony Europe, announced at the Develop Conference that syncing the device with your PlayStation 3 will allow the Vita to act as a control input for PlayStation 3 games while being able to fully utilize its gyroscope, touchscreen display, and accelerometer. Perhaps even more interesting were the details given by Rogers on the PlayStation Vita's ability to receive game states and other information from the PlayStaton 3, which would theoretically allow console games to stream video and other important game information to the handheld where players could interact with these elements. Thanks to Eurogamer.
PlayStation News Roundup Video Edition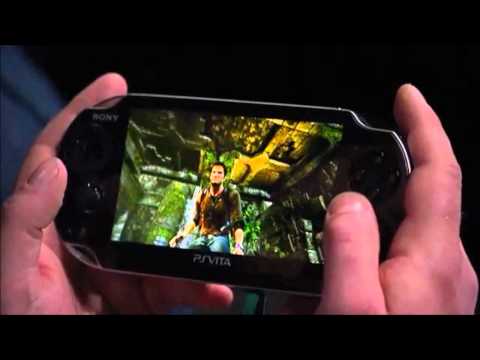 In other Vita news, Engadget reported yesterday that the Federal Communications Commission, or FCC, has officially approved the device for sale in North America. This statement means the device has been found by the commission to adhere to all relevant electronics regulations, including wireless standards. Does this mean the device has reached the end of development and is ready to hit game store shelves nationwide? Well…
The PlayStation Vita will not see a 2011 release in Europe or North America, according to Sony Corp. Executive Vice President Kazuo Hirai. In a statement given to the Associated Press, Kaz made clear that the system would launch in Japan before the end of the year, but would not arrive stateside until early 2012. The reason for this release date gap is that Sony wants to ensure a solid lineup of games for North American players at launch. You can read more about this announcement here on Vivid Gamer.
As reported two days ago on Vivid Gamer, Sony Computer Entertainment Worldwide Studios has purchased inFamous developer Sucker Punch Productions for an undisclosed amount. This deal ensures that all future software developed by the PlayStation veterans will be exclusive to Sony platforms. Sucker Punch hasn't released a game for a non-Sony platform since 1999′s Rocket: Robot on Wheels for the Nintendo 64, and gamers can expect that this acquisition will foster the already excellent creative relationship that Sony and the studio have.
In more game-related news, FromSoftware has announced that Armored Core V, the latest installment in the long-running mech combat franchise, has been delayed until 2012 for all territories. Kotaku reports that the delay will allow the studio to fix issues that arose during the recent beta period held in Japan. Prior to this announcement, the game was scheduled for an October 20 release in Japan and an early 2012 release in Europe and North America, but will now see no release anywhere until January 1, 2012 at the earliest.
Finally, Capcom has announced via its Unity forums that the much-beloved PlayStation RPG Breath of Fire IV will be re-released as a PSone Classic in North America on August 16, 2011. No price or other information was given, except that Breath of Fire PSN avatars would arrive for sale on the same day.
That's all for this week's PlayStation News Roundup. It appears that the late summer games drought won't see an end before the exciting fall season arrives, but old-school RPG fans have a classic game to look forward to in August. Many hoped to see the PlayStation Vita launch before Christmas, but if a few extra months is the price we pay for a compelling launch lineup, so be it. Be sure to sound off in the Comments section below if we missed any headlines that matter to you, and let us know why you are or aren't excited for Sony's new handheld.
*PlayStation News Roundup is a feature article that will run every week recapping the most interesting PlayStation news during the week. We also have an Xbox News Round Up for all your Xbox news of the week.