Posted by Kyle Prahl | 0 Comments
PlayStation News Roundup Week of July 28, 2011
It's Thursday, and that means the weekend is right around the corner. To get you set for some gaming endeavors, we've got plenty of news in the world of PlayStation. So without further ado, let's get started on this week's PlayStation News Round Up.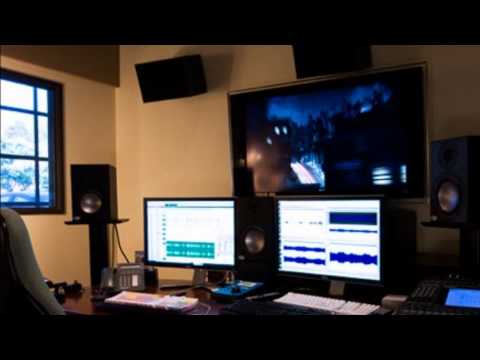 Catherine, the latest creation from developer and publisher Atlus, launched this week in North America for PlayStation 3 and Xbox 360. The game, about one man's quest to conquer the nightmares of infidelity, retails for $59.99 with the special "Love is Over" edition retailing for $79.99. Stay tuned for the Vivid Gamer review from our own Rebecca Quintana.
Private access to the Resistance 3 Multiplayer Beta may have already begun, but Insomniac Games today announced the public beta dates for both SOCOM 4 voucher code owners and PlayStation Plus subscribers. Players who own a beta code from their purchase of SOCOM 4 will get to join the beta on August 4th, while PlayStation Plus subscribers will need to wait until August 23rd. Sebastian Poitevien posted these dates, along with additional beta details like maps and modes, here on Vivid Gamer.
Word broke today on a possible release window for PlayStation Vita. Publisher 505 Games has announced via press release that their upcoming fighter Supremacy MMA will be coming to the PlayStation Vita in the fall. No official date is given, nor has Sony yet commented on the matter. Stay tuned to Vivid Gamer for further developments in this possible slip. Thanks to IGN.
The Annihilation Map Pack for Call of Duty: Black Ops is now available on PlayStation Network for $14.99. The update to the system's most popular shooter features four new multiplayer maps – Hangar 18, Drive-In, Silo, and Hazard – along with a new Zombies map, Shangri-La. Also, this weekend is a Double XP weekend for every console, so if you want to prestige now, it's the time to do it.
An interesting bit of news surfaced today through the LinkedIn profile of Steve Johnson, Sound Designer at SCEA's Santa Monica studio. Johnson's profile lists four cancelled games he had recently been a part of. Only one game, Psynapse, had previously been announced. The other three are High Rise, Hand of God, and Retriever. Johnson was to provide sound design for all four titles. Meanwhile, his profile confirms that Santa Monica is working on two mysterious PS3 titles. SCEA Santa Monica is best known for their work on the God of War franchise. Thanks to PlayStation Lifestyle.
In an interview conducted with Gamer Euphoria, writer and designer Greg Kasavin of SuperGiant Games indicated that a PS3 version of Xbox 360 Arcade hit Bastion could happen down the line. On the issue, Kasavin stated, ". . . time will tell. We can develop for any platform that makes sense, we just need to be very smart about how we apply our resources since we want to keep on doing what we're doing for a long time to come." Check out Vivid Gamer's review of this Summer of Arcade hit here.
Finally, Scotland Yard has reported the arrest of an 18-year-old male believed to be spokesperson "Topiary" of the infamous hacker group LulzSec. The yet-unidentified teenager was arrested in the isolated Shetland Islands of Scotland. LulzSec has claimed responsibility for numerous cyberattacks on video game developers, including Bethesda and Codemasters. Read the full CBS News story here.
That's all for this week! It looks like there is plenty to be excited about for shooter fans, as new Black Ops DLC finally arrives and the release of Resistance 3 draws ever closer. In the meantime, stay tuned to Vivid Gamer for our upcoming review of Catherine and post any thoughts on these recent headlines in the Comments section below.
*PlayStation News Round Up is a feature article that will run every week recapping the most interesting PlayStation news during the week. We also have a Xbox News Round Up for all your Xbox news of the week.