Posted by James Damian | 0 Comments
Halo Anniversary Edition Pre-Order Bonuses
Microsoft has revealed it's pre-order bonuses for it's remake to Halo: Combat Evolved. The first bonus is the Grunt Funeral Skull which can be seen in action in the video below.  With the skull active, when grunts are killed they explode as if they were stuck with plasma grenades.  Halo fans know that grunts like the hang in packs so expect tons of carnage with this bonus equipped.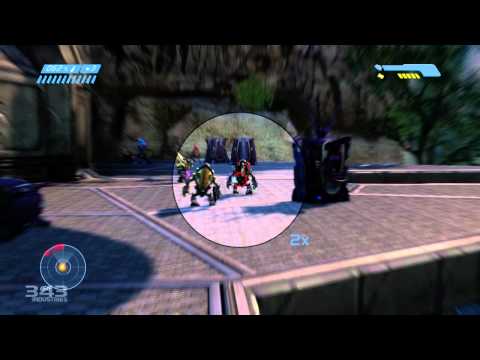 The second bonus for pre-orders will be for your avatars.  Halo fans will finally get the chance to suit up (at least digitally) with the Master Chief's Mjolnir armor.
Halo: Combat Evolved Anniversary Edition will be available for the Xbox 360 on November 15 and will be sold for $39.99.  There's been no word on what retailers will be offering these bonuses but Vivid Gamer will keep you updated when information comes in.
[Source: Major Nelson]