Posted by Elizabeth Atkins | 0 Comments
Atlus Releases King of Fighters XIII Trailer, Info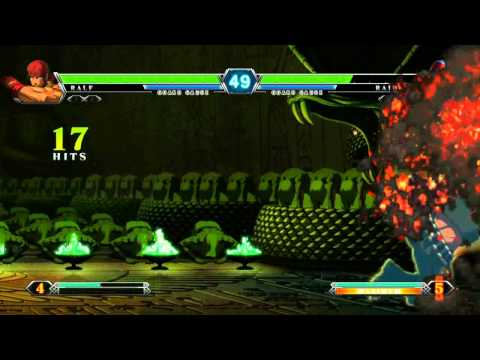 Atlus released a new gameplay trailer and some new screenshots of the upcoming title, The King of Fighter XIII. This latest entry in the popular fighting series has also been given an October release for North America. The screens and trailer show off all the characters, new and old, along with some of the new NEO MAX super moves.
We learn that North American version of The King of Fighters XIII title will mirror its Japanese counterpart with console-exclusive content. An example is Billy Kane, from the Fatal Fury series, who will be available on the home console of KoFXIII. But new characters are not the only thing gamers will find in the console title. New modes and stages not found on the arcade release will be detailed at a later date. Atlus and SNK Playmore reaffirm their commitment to revamp the online experience and address fan feedback in order to provide the smoothest and stablest play.
If you're still interested, visit the official website. Continue to stay with us as we bring you more information about The King of Fighters XIII title.