Posted by Eric Galaviz | 5 Comments
Uncharted 3 Multiplayer Beta Co-Op Adventure Gameplay Video
Naughty Dog updated the Uncharted 3 Beta today to add the Co-Op Adventure mode. Some might remember this from Uncharted 2 as the only co-op mode. This mode brings players to locations that you might encounter in the single player campaign but changes things up a bit to add some Co-Op Elements. For those who haven't played the beta, here is a 15 minute gameplay video of the Uncharted 3 Co-Op Adventure mode on the map Syria.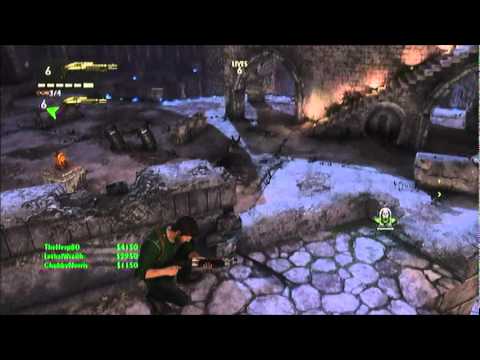 As you can see there are moments where you will have to work together to complete objectives but this short demo doesn't seem as good as Uncharted 2's co-op demo. There didn't seem like that many moments where you had to work as a team other than defeating the heavily armored boss and the final portion of the demo. Compared to UC2 where you had to really work as a team to not only complete objectives but also take out enemies as well. Although I will say it was still fun especially climbing and shooting people and seeing their body fall right past you.
As always stay tuned for more on the Uncharted 3 Multiplayer Beta as we are sure to give you our Week 3 impressions. For now you can check out our Youtube page to check out all our Uncharted 3 Beta videos and be sure to check out our Week 1 and Week 2 Beta Impressions.