Posted by Elizabeth Atkins | 3 Comments
New Catherine Trailer, Screens, and Demo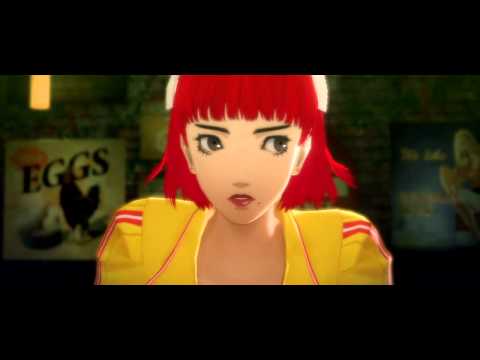 In addition to some new screenshots, Atlus has released their latest trailer for Catherine. They also have announced when North Americans can expect to see the demo on both the PS3 and Xbox 360.
The trailer, named "Nightmare," introduces players to hellish nightmares and scary phenomenon that surround Vincent. Each night that he falls asleep, Vincent is forced to try to climb his way to the top of a crumbling tower of blocking where one false step can lead to death within the nightmare and ultimately in real life. He's not alone in this challenge as other men, ones that Vincent has contact with on a normal basis, fight their way through the same horrific maze.
The demo is expected to be available on PSN and XBLA come July 12th, a mere two weeks before the game is slated for release. Atlus even states for those who had downloaded the Japanese version of the demo to do the same for the North American one in order to experience the English voice tracks. It will showcase the stunning anime artwork and in-engine cutscenes along with a hands-on experience with the core gameplay as you help Vincent travel up the tower to escape an untimely death.
The limited "Love is Over" deluxe edition is still available for pre-order so if you haven't done so, you might want to get this $79.99 edition before the game hits shelves nationwide on the 26th of this month. For those just wanting to get the standard edition, pre-ordering it will get you the bonus soundtrack and artbook. The pre-order bonuses are available for both editions.
[Source: Atlus]