Posted by Eric Galaviz | 0 Comments
Ms. Splosion Man Sploding All Over XBL on July 13
We all knew we would be sloding at some point this Summer but now we finally have an official release date for Ms. Splosion Man. As part  of the Xbox Live Summer of Arcade, Ms. Splosion Man will be releasing on July 13th, just 3 weeks from now.
Coming off of the successful Splosion Man title released in 2009, Twisted Pixel has created a sequel putting you in charge of saving Splosion Man. You play as Ms. Splosion Man of course and much like the previous title you'll have to use your platforming and puzzling solving skills to save Splosion Man. Twisted Pixel did a great job with Splosion Man, combing unique platforming with humor and great multiplayer action, but they promise Ms. Splosion Man will be even better.
As many of you know, Ms. Splosion Man is more than just a straight up sequel to Splosion Man, it's closer to what we wanted Splosion Man to be but didn't have the time for.  This time around fans will notice richer and deeper environments, larger and more impressive boss battles, masterfully crafted music, ghost replays and all of the humor you have come to expect from Twisted Pixel.  Plus, how can you not love 2 Girls 1 Controller mode? We personally feel that Ms. Splosion Man is the best game we have made to date, and we are sploding at the seams to get it into your hands! – Jay from Ms. Splosion Man Dev Blog
Twisted Pixel is known for making unique, funny and interesting titles and Ms. Splosion Man will probably follow suite. If it's anything like Splosion Man, this sequel is worth picking up on day one. Ms. Splosion Man is set to hit Xbox Live Marketplace on July 13. Splode!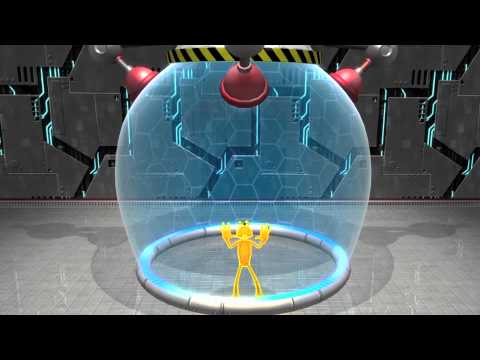 [Source: Ms. Splosion Man Dev Blog]