Posted by Eric Galaviz | 2 Comments
Black Ops Annihilation DLC Coming June 28, Trailer Released
Yesterday we reported a rumor that a new Call of Duty: Black Ops map pack was going to be released later this month and now it looks like that rumor was true and Treyarch has released an official trailer previewing the new map pack. Originally thought to be titled "Retaliation" the new Black Ops map pack will be titled "Annihilation" and will feature four new multiplayer maps (one a remake of a World at War map) and a new zombie map. The new DLC comes just a month after the release of the most recent map pack "Escalation" and is due to hit XBL just weeks before the Call of Duty: Elite beta starts.
Here's what we know about the new maps:
Hanger 18 is a map based on Area 51 and is a medium size map that features both close quarters action as well as sniper spots. The map is built so that players will want to hold down the hanger watching each of the four entrances into the hanger.
Silo is one of the largest maps in the game and is based off a Russian underground nuclear missile construction site. This map features a lot of flank routes so it might be hard to sit and camp in one particular area.
Drive-In is one of the smaller maps in game and was inspired by the fan favorite Nuketown. Much like Nuketown there will be a lot of close quarters fights and will probably feature a good amount of spawn camping.
Hazard is a remake of the World at War map Cliffside. There will be some similarities but one big difference is it's now turned into a golf course so its a bit more open than it's predecessor.
The zombie map Shangri-La will feature new weapons and environmental traps and is sure to be a hit with zombie fans.
The Annihilation map pack is set to release on June 28 exclusively for XBL and although there isn't a price point we can all expect it to follow the standard $15/1,200 MS points pricing. These maps do look pretty enticing, especially Hanger 18 and I'm sure the timing of the map pack and the Elite beta was no coincidence but it still might be too soon since the last map pack for some gamers to dish out the extra cash for another set of maps. For more on the next map pack check out the official trailer preview.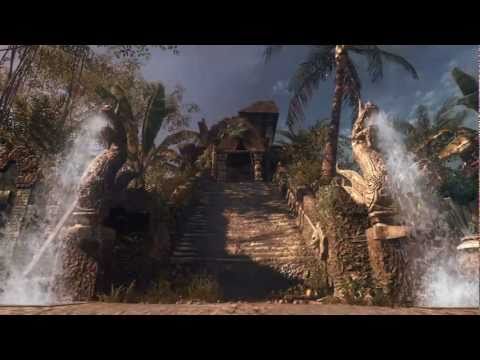 [Source: Treyarch]