Posted by Rebecca Quintana | 1 Comment
E3: Mario Kart 3DS – New Details, Screens, and Trailer
Mario is coming to 3DS in two forms, both as a platformer in Super Mario and on the race track, with Mario Kart. Looking at the new screens and the trailer (shown off at Nintendo's press conference Tuesday morning), it seems as if this game is shaping up to be the best Mario Kart in the series.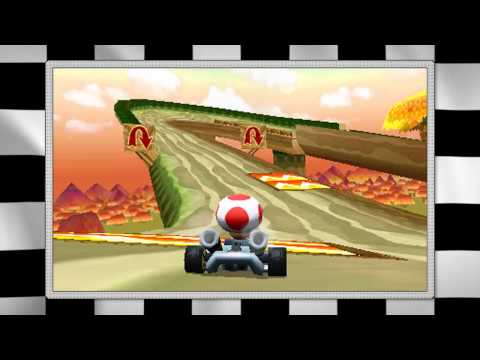 The game features:
• Players can show their own style by customizing their vehicles with accessories that give them a competitive advantage.
• People can choose to race as one of their favorite Mushroom Kingdom characters or even as their Mii.
• New courses take players on wild rides over a mountain road, on city streets and through a dusty desert.
• The game supports both SpotPass™ and StreetPass™ features.
• Players can compete in local wireless matches or online over a broadband Internet connection.
I'll confess I never did get Mario Kart DS, but I have to say, with the Holiday 2011 release window, I may add this along with the 3DS and Super Mario to my Christmas wish list.
[Source: Nintendo]