Posted by Rebecca Quintana | 0 Comments
E3: Nintendo Reveals 5 First-Party 3DS Games
A lot of Nintendo fans, even diehard DS lovers, have struggled to find a reason to adopt the 3DS.  It's expensive, the eShop wasn't even available until this week, and the launch library was a bit lacking.  However, Nintendo spent a decent amount of time in their morning press conference doing what they can to convince us now is the time to jump on board, revealing and/or detailing five first-party 3DS games, four of which are promised to arrive by the end of the year.
Reggie Fils-Aime showed off footage of Mario Kart 3D, Star Fox 3D, Super Mario Bros 3D, and Kid Icarus: Uprising, plus the real surprise of the line-up, Luigi's Mansion 2.
Right now Nintendo's official E3 press site is swamped, so I've snagged what I can to give you an idea of these five games. As soon as I have access to official screenshots and trailers, we'll be sure to have those posted for you asap.
Mario Kart 3D
The same Mario Kart you know in love, now in 3D.  As you can see from the video below, the game will feature customization options, parasails, and underwater portions. The game is expected to hit stores this holiday season.
Star Fox 3D
"Star Fox is back, and this time the 3D is entirely real." You can use buttons for traditional control, or use the tilt controls of the system to turn, climb, and dive.  Additionally, the game features a unique multiplayer using the camera and mic to put your friends in the game with you.  Fans of the series will be excited to know they don't have much longer to wait: Star Fox 3D is scheduled for a September release for the US.
Super Mario Bros 3D
"No franchise has sold more systems than Mario."  Super Mario Bros 3D looks like Super Mario Brothers 3 meets Super Mario Galaxy.  Considering those are two of the best games in the franchise, it looks like 3DS gamers are in for quite a treat.  SMB 3D is also expected to release before the end of 2011.
Kid Icarus: Uprising
Kid Icarus was the darling of last year's E3, the franchise fans had prayed would return with little hope. In addition to the hacking and slashing and shooting and flying, the game will apparently feature a three-on-three multiplayer as well as utilizing AR cards for battles.  No specific date was given as of yet, but you can expect this title to also arrive by the end of the year.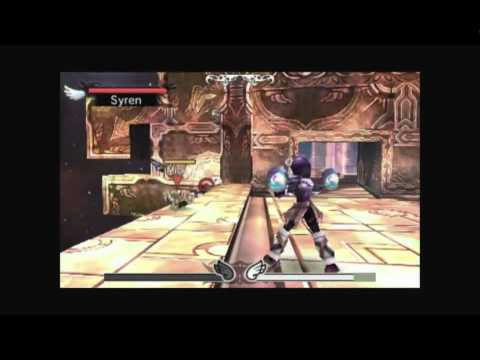 Luigi's Mansion 2
I know I gave out a shout of glee when I saw Luigi's Mansion on screen during Nintendo's presentation, and was elated when I heard it's actually a sequel.  An entirely new game that will make "extraordinary use of 3D" and feature not one, but several new mansions to explore.  This was the only game without an indication of release date, but I would expect we'll see it in early 2012.
Nintendo also showed off a brief montage trailer featuring some of the third-party games hitting the 3DS over the next few months.  These included Resident Evil: Mercenaries, Sonic and Mario in the Olympics, ACE Combat, Tetris, Cave Story, Resident Evil: Revelations, Driver, Pac-Man/Galaga, Tekken, and Metal Gear Solid Snake Eater.
We'll have more on these games as soon as we're able to access the official assets.

[Source: Nintendo, YouTube]