Posted by Rebecca Quintana | 2 Comments
Free App Of The Day: Smash'em all
I know I said I would try to do these daily, but I haven't seen a game really worth posting until today.  You may not have heard of Smash'em all, but it has a fun, simple concept.  Basically, it's your job to smash all the bugs: apparently a deadly virus that has the ability to destroy all of humanity, by pressing on them to squish them.
It seems simple, but the game supports multiple users (each with their own save), "infinite" levels, and OpenFeint achievements (sorry, no GameCenter support yet).  Take a look at the gameplay video to get an idea of how it plays: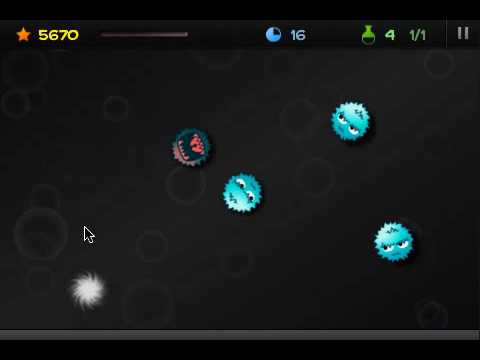 Definitely a little diversion worth $0, right?
Buy it now:
Smash'em all – iPad, iPhone, iPod Touch
[Source: AppAllStar]