Posted by Rebecca Quintana | 0 Comments
Mini Preview: Red Johnson's Chronicles
I'll admit: I had not heard about French developer Lexis Numerique until this morning, nor had I heard about two of their upcoming PSN games, A.M.Y. and Red Johnson's Chronicles.  However, they intrigued me, particularly the latter, with its attempt to bring point-and-click gaming to PSN.
"But," you protest, "PSN has already had point-and-click games, like Blue Toad Murder Files and Sam & Max."  True, true, but Lexis Numerique's game seems to be a little darker and grittier: the type of thing we normally only see on PC (and maybe DS).  Plus, it seems to have taken a page from Heavy Rain's book and will include not only traditional point-and-click exploration and puzzle solving, but also feature some grittier quicktime events to keep things exciting.
The developer is billing it as a "Professor Layton meets CSI," and the gameplay trailer looks promising: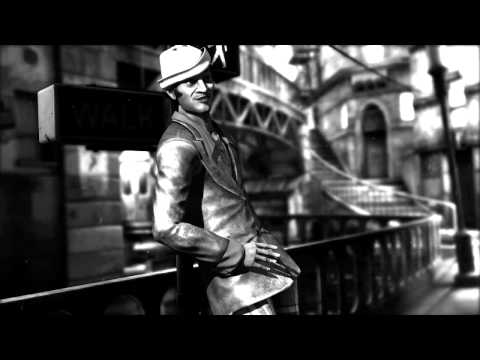 In the game, you play as PI Red Johnson, living in a city (Metropolis) where the crime rate is skyrocketing.  You must interview suspects, search for clues, and solve puzzles (which promise to be fully integrated into the scenario) to investigate a murder, all while protecting your own hide.  The game is filled with interesting characters, including Saul (whom you met in the video above), who can help Red with the mystery, but who may also be involved in the murder himself.
"In this eight to ten hour long adventure/investigation, you'll discover a world in which everything is dark, sharp and deadly, including the humor."
The game offers a scalable help system, so those who get stuck can get hints, while those who are veterans (or want more of a challenge) won't be hampered.
The game was released just before the PSN went down in Europe, and was expected to release this month here in North America.  I've reached out to the developer to see if they're still on track to release when PSN comes up, and Vivid Gamer will definitely be keeping you updated about this and their other title, A.M.Y. For now, you can check out the official website.
As someone who is a big fan of the graphic adventure, I'm always interested to see how developers try to bring the genre into the modern world.  Hopefully Red Johnson's Chronicles will be a success that brings more people into the genre.
[Source: Lexis Numerique]