Posted by Eric Galaviz | 0 Comments
Killzone 3 Steel Rain DLC Gameplay Videos
This week Guerilla Games released their second DLC map pack for Killzone 3 titled "Steel Rain". The map pack consists of two new multiplayer levels inspired by locations found in the single player campaign. Junkyard is a team deathmatch map that is full of Jetpack and Exoskeletons. Stahl Arms is a Warzone map set on the factory floor of a Helghan weapon manufacturing plant. The map pack will run you $4.99 or for PS+ members you can download it for free, not too bad. If you still haven't decided if you wanted the maps we've got two gameplay videos from live multiplayer matches featuring both DLC maps.
Junkyard
Junkyard is a fairly big map for a Guerrilla Warfare match. It plays well but with all the jetpacks and exoskeletons you have to make sure you either have turrets or rocket launchers equipped, if you don't than you'll most likely get owned by the exoskeleton. You'll also need long range weapons, short range weapons won't be that useful to you on this map.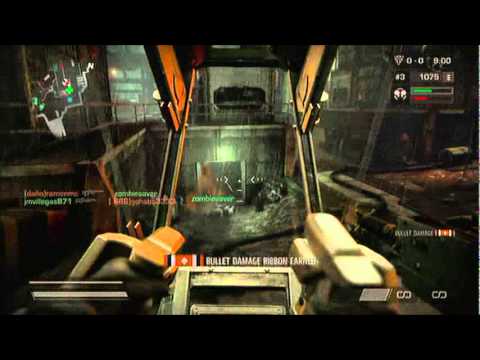 Stahl Arms
Fairly strait forward Warzone map but might be too small for Warzone seeing as the tactical spawn points and the normal spawn points are so close to all the objectives. Spawn camping can be an issue on this map but there is more than one way to get out of the spawn area, you just have to find it. The turret in the middle adds a  bit to the game but since this map is smaller you'll have to take over the tactical spawns in order to take advantage of it.