Posted by Rebecca Quintana | 0 Comments
Back To The Future: Episode III Now Available
Citizen Brown, the third chapter in TellTale's episodic Back to the Future: The Game, is now available.  If you've already purchased the season, you can access the latest episode by logging in to your TellTale account, either by going directly to their site or by clicking on it in your game's menu.
Although TellTale's website (and the .exe file of the game) were plagued by a few issues last night, it seems like everything is working fine, and you should have no problem downloading and installing this new episode.
Good news for fans of the series, too: this episode also introduces Jennifer Parker to the series.  Jennifer is voiced by Claudia Wells, who also played Jennifer in the first film.  You can find out the full story about how she returned to the series in this Behind the Scenes video: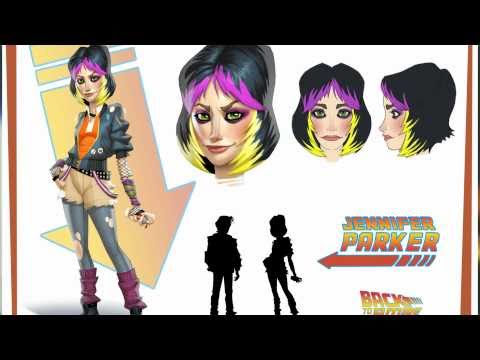 You can read our reviews of Episode I and II, and look for our review of Episode III coming very soon (I promise it won't take as long as the last two).
Oh, and if you prefer your Back to the Future PS3-style, you can download the second episode, Get Tannen!, starting today, as soon as the North American PS Store updates.
[Source: TellTale]