Posted by Juan Balbuena | 0 Comments
PAX East, Day One: "These Guys Are On A Whole Other Level"
After a rough start, day one of PAX East was full of surprises. My day started off with my flight from Charlotte-Douglas to LaGuardia being delayed, delayed again and then finally canceled.  Eventually I was placed on a better, only slightly delayed direct flight to Logan International Airport. My optimism was further deflated upon arriving in Boston when I discovered that my luggage was no where to be found. After reporting the baggage issue, I made my way to the Boston Convention Center with a small window of spare time to look around before what I feel could be the highlight of the event – Naughty Dog's panel on the making of Uncharted 3.
The Wyvern Theatre in the convention center was filled to capacity with gamers anxiously anticipating Naughty Dog's discussion panel. Representing Naughty Dog was Arne Meyer, Community Strategist, and Taylor Kurosaki, the cinematic production lead for Uncharted 3. Naughty Dog was also accompanied by 2 Player Productions, which is known for working on behind-the-scenes specials, such as Infamous.
PAX East 2011 gamers were treated to Uncharted 3-The Reveal, a behind-the-scenes look at Naughty Dog's development of Uncharted 3. The first video gave gamers a taste of how the reveal at the VGAs was created. While entertaining it was overshadowed by a look at the voice work done by Nolan North and Richard McGonagle, voices of Nathan Drake and Victor Sullivan.
Here's Part One of The Reveal: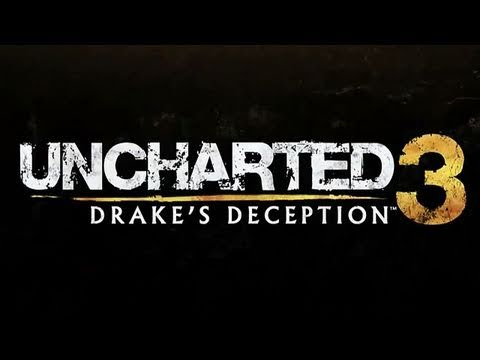 2 Player Productions, which created the behind-the-scenes videos for the event took viewers into the audio both as North and McGonagle worked on their voice-overs for the same Chateau scene that was revealed on Late Night With Jimmy Fallon. It is interesting to know that while North and McGonagle have a script to work with, they are allowed to improvise a little.  Even more interesting is the fact that Naughty Dog will often use some of the lines created by the two in the actual game, some of which, are absolutely hilarious.  On November 11, 2011, as you give Uncharted 3 it's first playthrough, remember that your enemies are "on a whole other level," regardless of where you shoot them.  For fear of spoilers, I must stop there.
After these video reveals, Meyer, who was leading the discussion, opened the floor up to questions.  Questions included the chances of campaign co-op making its way to Uncharted 3, the live-action movie, the value of 3D and the chances of a "cart-racer."As it turns out, Naughty Dog has given some thought to a co-op mode, but want to stay focused on telling the story of Nathan Drake. In regards to the movie, they confirmed that they know exactly what we know, nothing more. Poking fun at themselves a bit, they playfully told the audience to look forward to "Uncarted." This would appear to be the case when looking at their previous titles, Crash Bandicoot and Jak and Daxter.  Each of those made it to a third title and then received some type of cart racing game.
When speaking about the 3D implementation, Naughty Dog admitted that many within the company were skeptical of 3D at first especially since no one in the company knew how to utilize the technology.  Meyer and Kurosaki said that once they got their hands dirty and really started to understand how to make 3D work for them, those who were unsure began to see that 3D gaming can be practical.  Both also emphasized that Sony is making a great effort to have PlayStation products support 3D as Sony sees a very bright future in 3D technology.  While only a handful of gamers now have 3D capabilities, Naughty Dog said they foresee that number growing as companies begin to master the technology and as 3D capable televisions become cheaper.
After the Q & A, Naughty Dog surprised fans by giving away Uncharted 3 t-shirts to every person in the audience. They also gave us codes to unlock a "mystery skinned weapon" in Uncharted 3. With the expectation that the Naughty Dog panel would be an excellent discussion, PAX visitors were not disappointed.
As for myself, even after having a rough start to the day the Naughty Dog panel was a great way to end it, even if I still don't have my luggage.
Stay tuned for more coverage on PAX here at Vivid Gamer and follow me in real time on Twitter @NC_Wolfpacker for the latest.